Sustainability at Chiesi


Sustainability has always been a primary concern regarding the way Chiesi operates and today represents a crucial element of the strategic vision of the company, which is committed to:

The programme "We ACT - We Actively Care for Tomorrow" has been set up as an expression of Chiesi's desire to take care of society and the environment in an effective way for the benefit of both stakeholders and the company.


This sustainability programme is in line with Chiesi's values and mission to combine commitment to results with integrity, operating in a responsible manner from a social and environmental point of view.


The company intends to use the business positively and contribute to achieving the Sustainable Development Goals (SDGs) promoted by the United Nations.

More specifically we believe we are able to take part in creating SDGs, with the skills, competences and resources we possess, by developing specific Chiesi Sustainable Goals.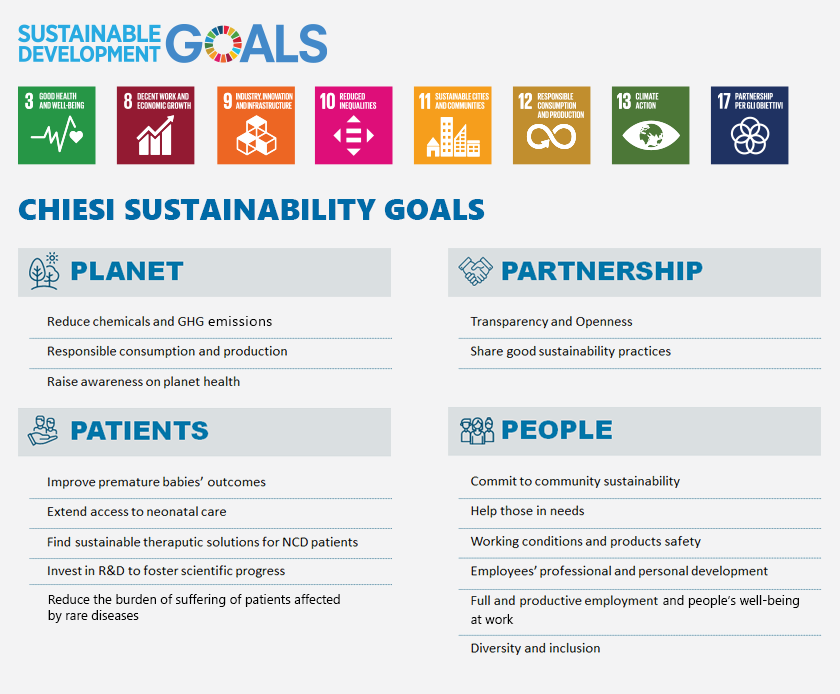 To find out more about our commitment to sustainability click here.
For further information: csr@chiesi.com